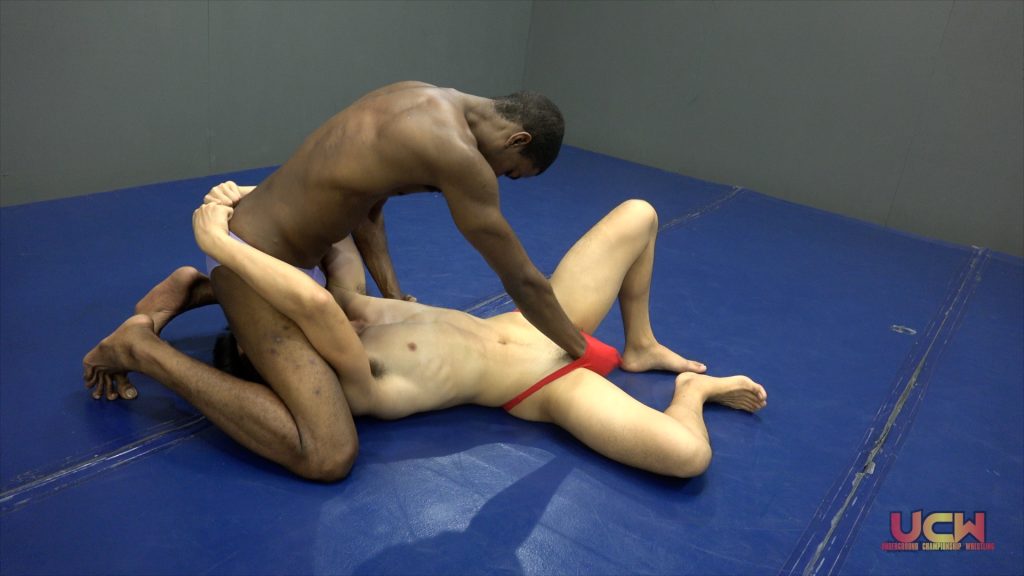 Pro Wrestling With A Twist
We at UCW Wrestling are proud to bring you the best young wrestlers (that's us!) in hot, high-energy wrestling action. We are trained performers and skilled athletes who enjoy putting on a show that pleases you, our home viewing audience. In the tradition of the great underground wrestling groups of the past, this is the type of sports entertainment you've been looking for! Some of our guys are gay, some straight but all, are real bad-ass fighters!

Our action also features plenty of body strikes and punching, classic gut work-overs, and also plenty of good old-fashioned dirty tactics like ball grabs, hair pulls stuff like that (that makes it more fun for us!).  It's "anything goes" in our "ring", we do whatever it takes to win by submission, pin, or knockout.
Warning: This isn't the cheesy fake "wrestling" you may see on other sites.
See the custom page for more information about having your very own custom videos done just for you. And done the way you want it.

Want to wrestle for UCW?
If you are in great shape and live on this side of the world and are 18 and older but you look like you're college age then we want you. Please email us the following information. Your name, age, height, weight, and location in the USA, please also send us a few pictures of your face and shirtless body. Any information missing and we will not be able to consider you.
Our Contact Information:
Mailing Address:
UCW c/o Tovar Entertainment
139 Highland Blvd. Apt A
New Castle DE 19720
Office Hours:
Monday – Saturday 10:00 AM to 6:00 PM Eastern Standard Time USA
Closed Sundays