Welcome to UCW Wrestling! We are proud to bring you the best wrestlers (that's us!) in hot, high-energy wrestling action. We are trained performers and skilled athletes who enjoy putting on a show that pleases you, our home viewing audience. In the tradition of the great underground wrestling groups of the past, this is the type of sports entertainment you've been looking for! Some of our guys are gay, some straight but all, are real bad-ass fighters.
---
All sales are final and are Video Downloads you save to your computer or device. Thank you
---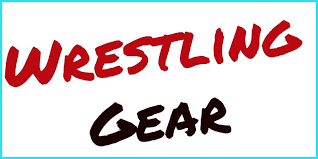 Just updated the used gear that is for sale. Click on the tab above and check it out!
---
Match 852: Harvey Dale Vs. Tyson the Hammer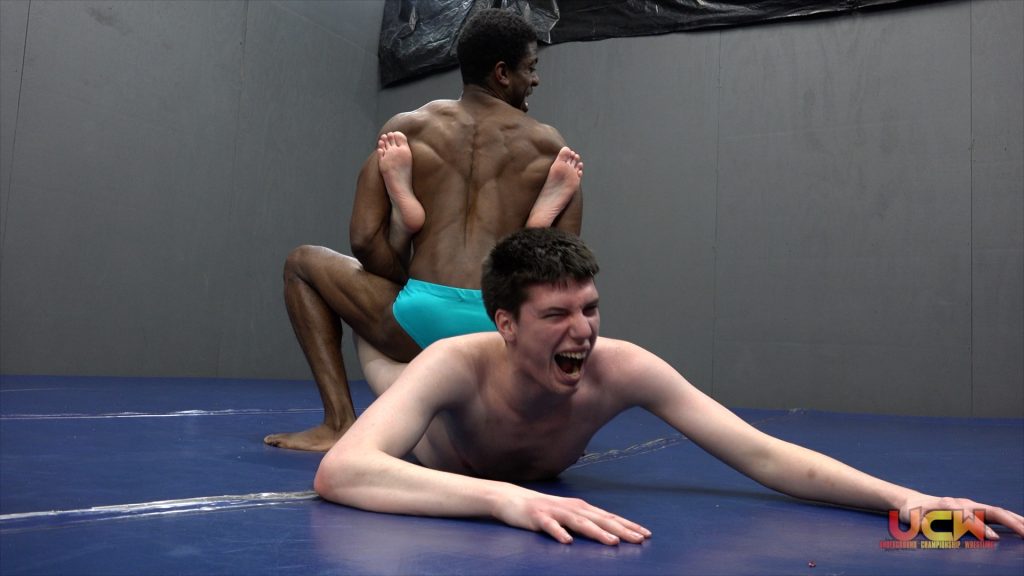 "Harvey poses no serious threat to Tyson, but the new kid definitely likes to play rough and tough. Tyson likes and respects the guy's spunk. To an extent. Then, a line gets crossed and Tyson goes into demolition mode." – Ringside
Our Price: $17.99 (Product Code 852)
Match 851: Axel Vs. Max Ryder – Oil Match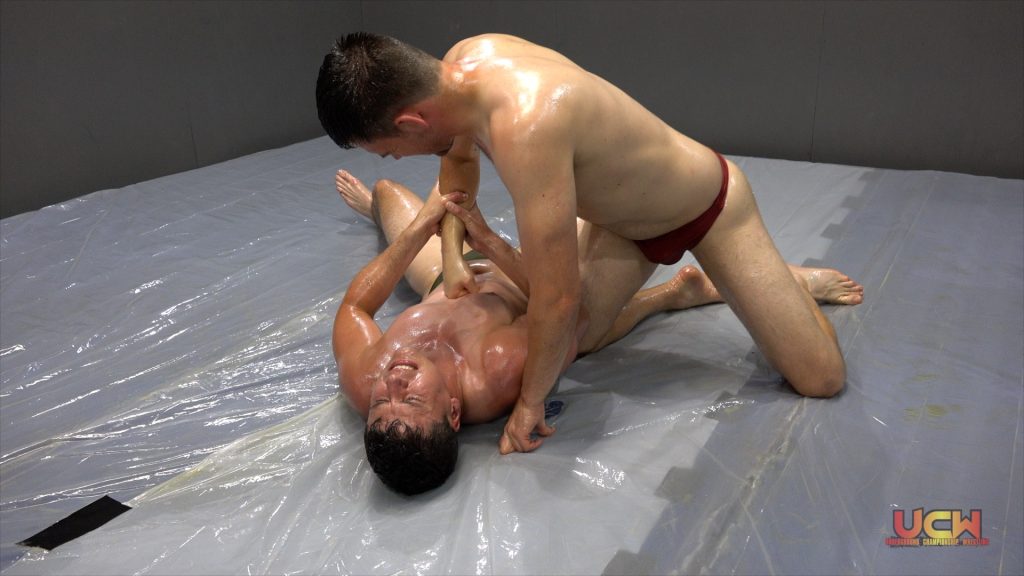 "There are no good sports in this match. Both want to see the other guy suffer, by fair or foul means, and they have taken the best seat in the house – on top of the dude they want to destroy." – Ringside
Our Price: $17.99 (Product Code 851
---
Match 850: Zack Reno Vs. Champion Cheetah Boy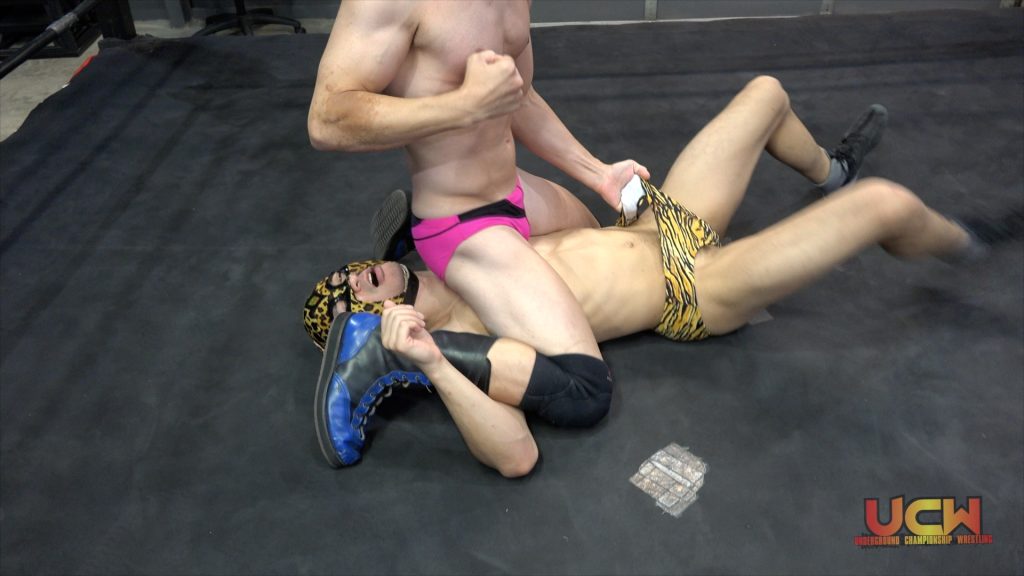 "Zack wants a real two-fisted fight – like the movies. He wants to beat the shit out of the jungle cat and show him who's the real alpha male." – Ringside
Our Price: $17.99 (Product Code 850)
---
Match 849: Kal the Wrestler Vs. Nero Angelo – Strip Oil Match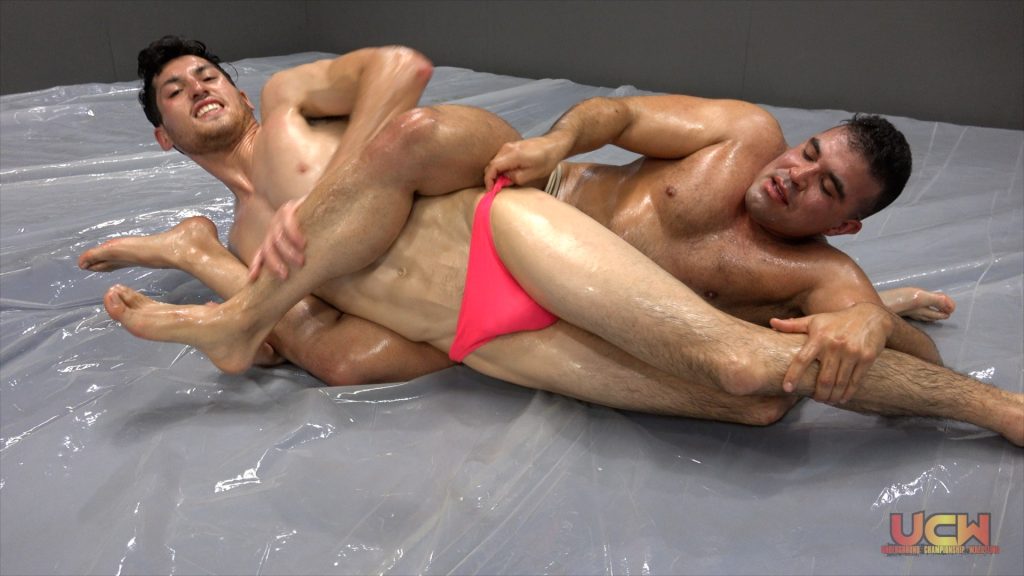 Our Price: $17.99 (Product Code 849)
---
Match 848: The 2022 Holiday Day Match
with Zack Reno, Axel, Kal the Wrestler and Holiday Champ Cheetah Boy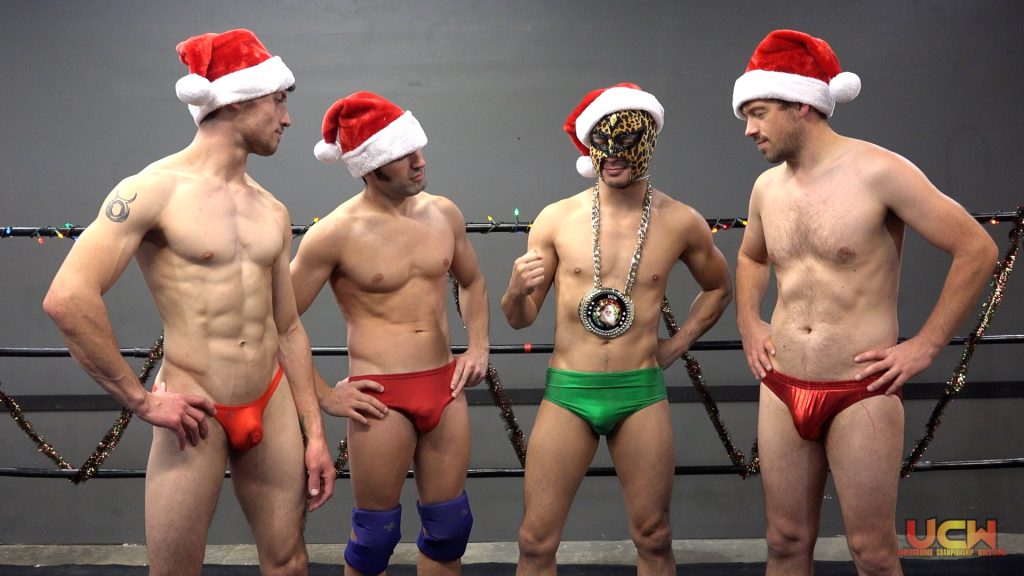 "A long candy cane decks each of the ring's four corners, and each man's goal is to protect his cane and capture the other canes. If he loses his cane, he has 10 seconds to retrieve it, or he's counted out." – Ringside
Our Price: $17.99 (Product Code 848)
Match 847: Cheetah Boy Vs. 4x UCW Champion Axel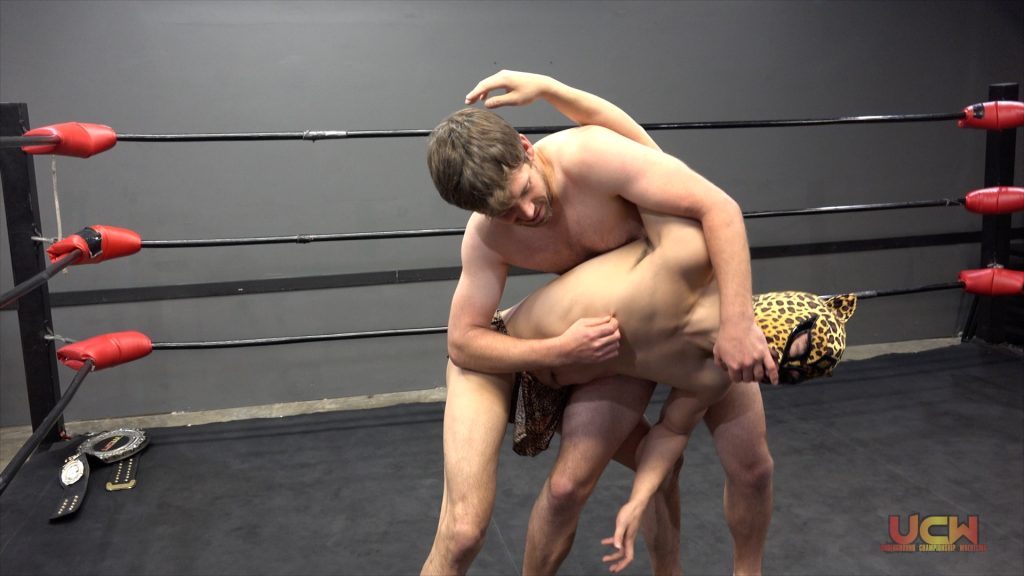 "Axel maintains control for the next couple of minutes, twisting Cheetah's nipple and sitting on his face, pummeling Cheetah's gut with his knuckles. An attempted choke doesn't work out the way he hoped it would. Cheetah crouches on his face, jiggling his dick in Axel's face, then locking his thighs on Axel's head, the face still pressed against Cheetah's groin." – Ringside
Our Price: $17.99 (Product Code 847)
---
Match 846: Claymore Alexander Vs. Zack Reno – HumpMatch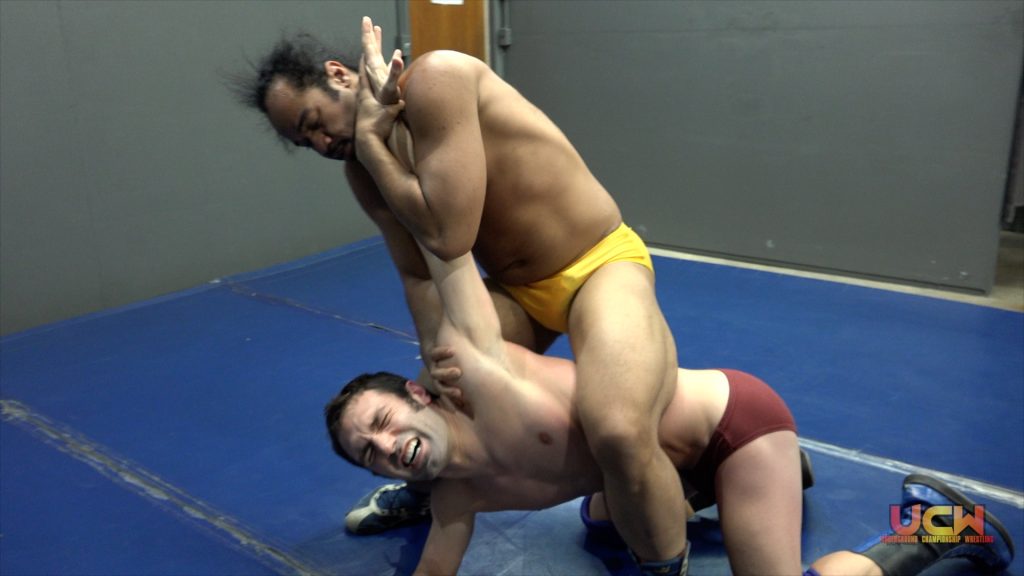 "Alexander holds nothing back. The guy knows not only how to wrestle but also how to stage a beatdown. Even as a grappler at Movimus, Claymore brought flair to the mat, and here he takes to the UCW mat like he owns it. Zach, in turn, is in tiger mode for this contest. He takes full advantage of the company's no-rules roughhouse style… – Ringside"
Our Price: $17.99 (Product Code 846)
---
Match 845: Tag Team Action – Mikey Cannon & Max Ryder Vs. Derrick Col & Tyson the Hammer The Tag Team Champions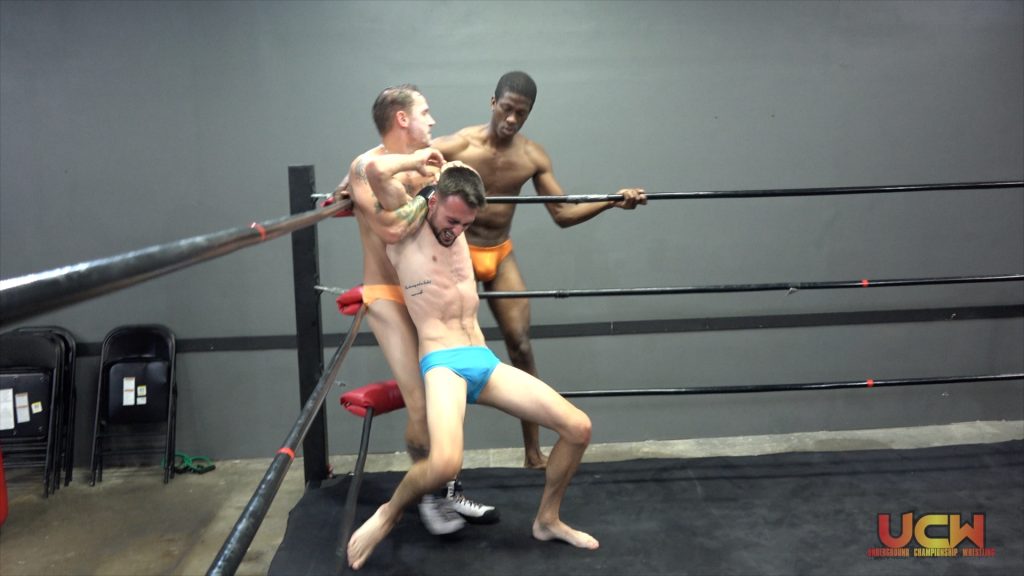 "The whole last half of the video is a sweat fest not to be missed by admirers of shiny, slippery man-flesh inflicting pain on others." – Ringside
Our Price: $17.99 (Product Code 845)
---
Match 844: Anton Alvarez Vs. Champion Axel – Strip Match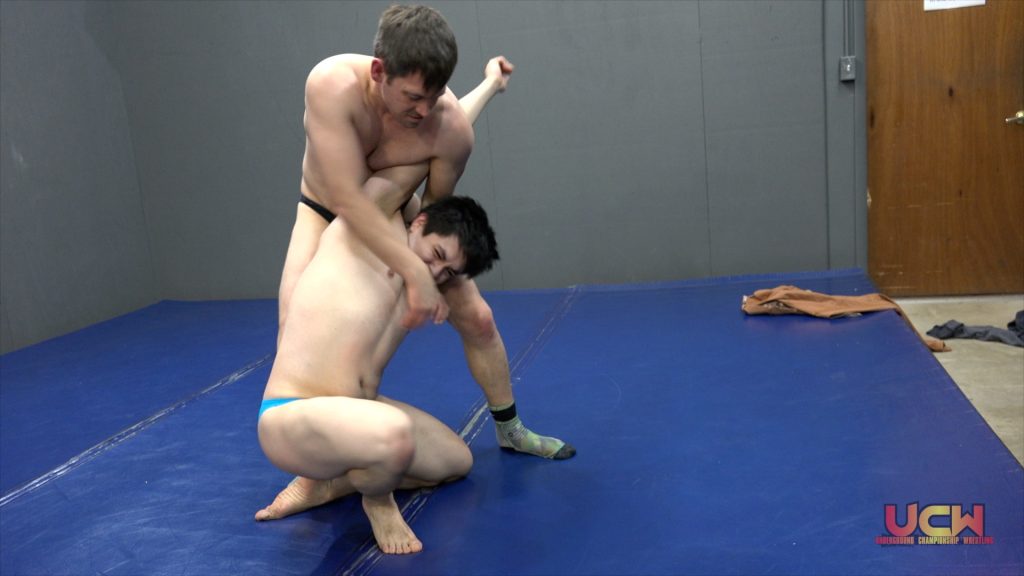 "Though Axel and Anton have contrasting physiques, they are well matched on the mat. In the best moments of this match, it looks like they'll have to be pried loose from each other." – Ringside
Our Price: $17.99 (Product Code 844)
---
Match 843: Zack Reno Vs. Nero Angelo – Stake match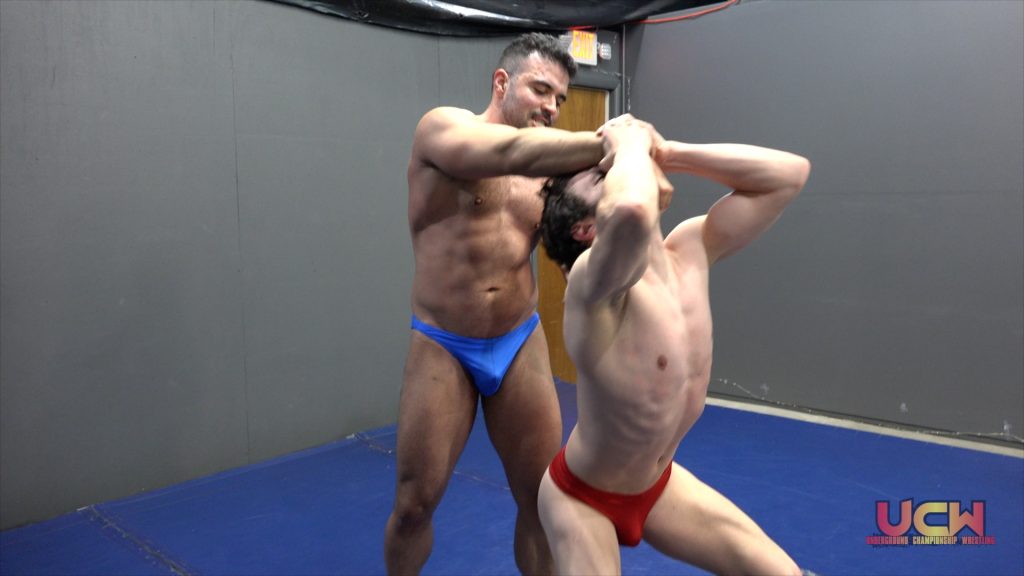 "This is the kind of match only UCW provides – kinky, silly, debased, self-reflexive, ball-busting, and weirdly fascinating. And, of course, Reno and Nero were quick to sign on." – Ringside
Our Price: $17.99 (Product Code 843)
---
Match 842: Lobo Gris Vs. Tyson the Hammer – First to cum match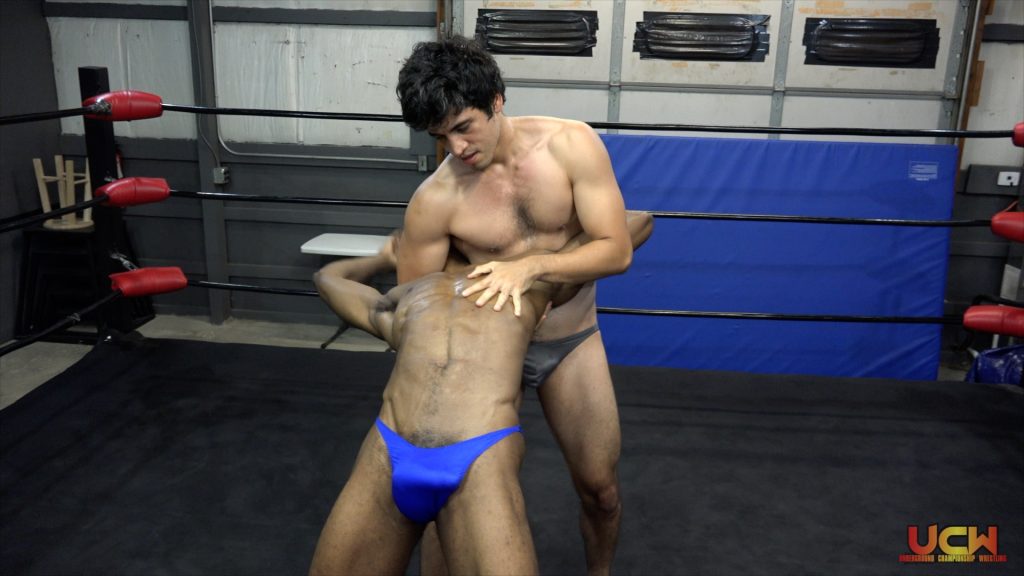 "Both men are hot and hot for each other. Both look comfortable in each other's grip. The action is slow, and although Tyson's on top for most of the 26 minutes, Lobo does more than purr and gyrate." – Ringside
Our Price: $10.99 (Product Code 842)
---
Match 841: Jessie Lee Vs. Champion Axel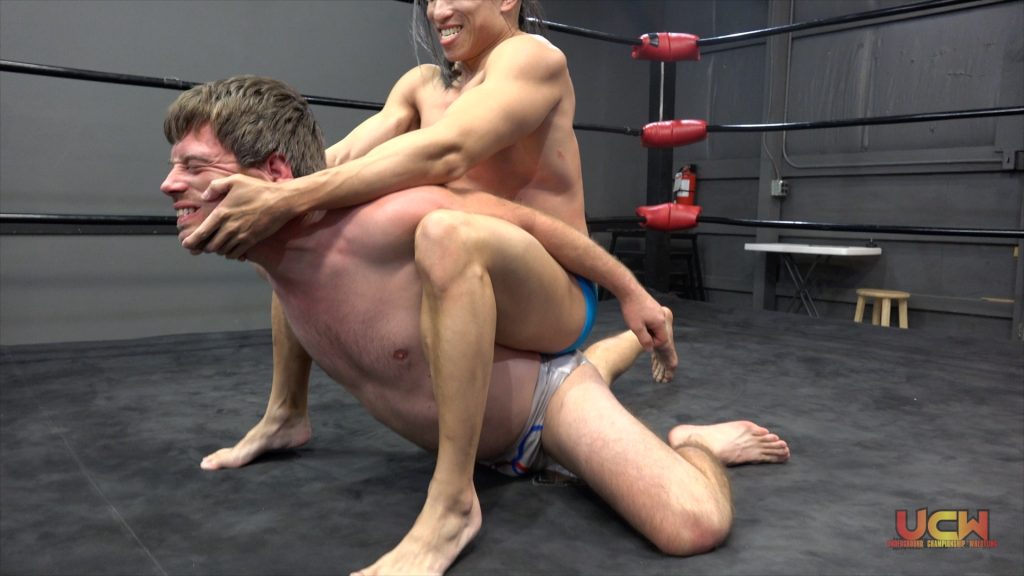 "I don't know how Jessie became a contender for the UCW belt, taking on the almost indestructible Champion Axel, but he throws everything he's got into this match. Axel is bigger and more experienced, but Jessie brings a lot of energy and gives the champ a real run for his money." – Ringside
Our Price: $17.99 (Product Code 841)
---
Match 840: Mikey Cannon Vs. Nero Angelo – I Quit Oil Match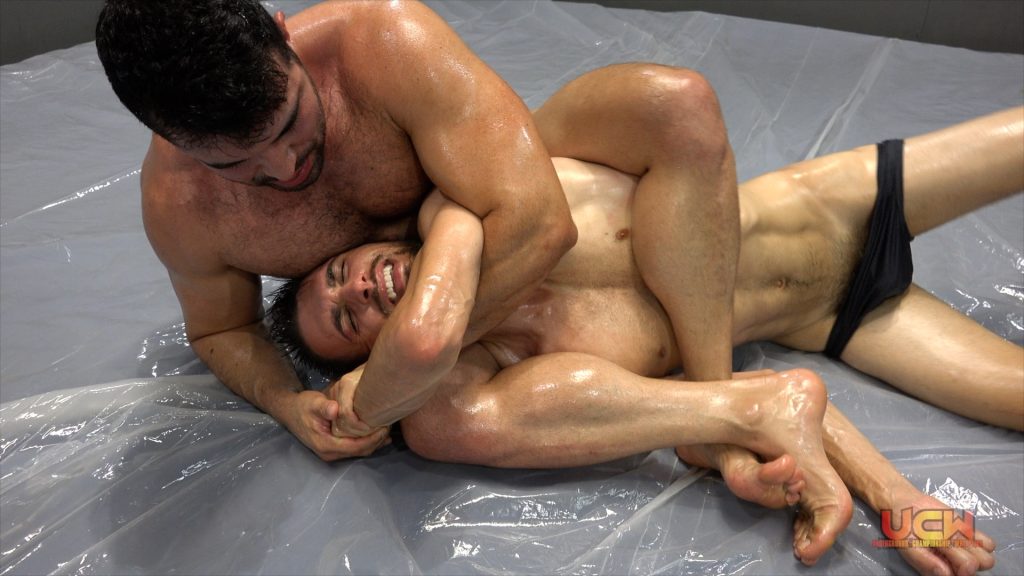 "The wrestlers take an occasional break from liplocks to grab and squeeze cock. It's still not exactly a fight. It's mostly restraints and body locks, and the guys miss no opportunity to get their lips on something or other" – Ringside
Our Price: $17.99 (Product Code 840)
---
Match 839: Cheetah Boy Vs. Cheetah Boy 2.0 (Zack Reno Vs. Cheetah Boy)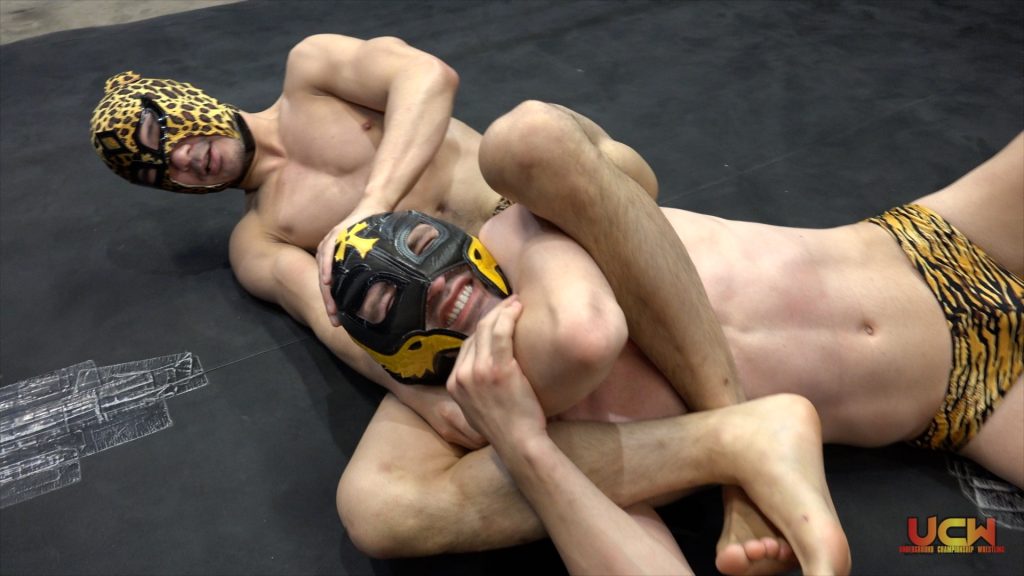 "Cheetah Boy is territorial if he's anything, and the fight – silly, messy, and sexy – offers some surprising turns while working up to the climax. Zack mimics CB's craziness, chalking up a performance that's like nothing he's ever done before." – Ringside
Our Price: $17.99 (Product Code 839)
---
Match 838: Zack Reno Vs. Anton Alvarez – Revenge Match
Use the link above to buy this match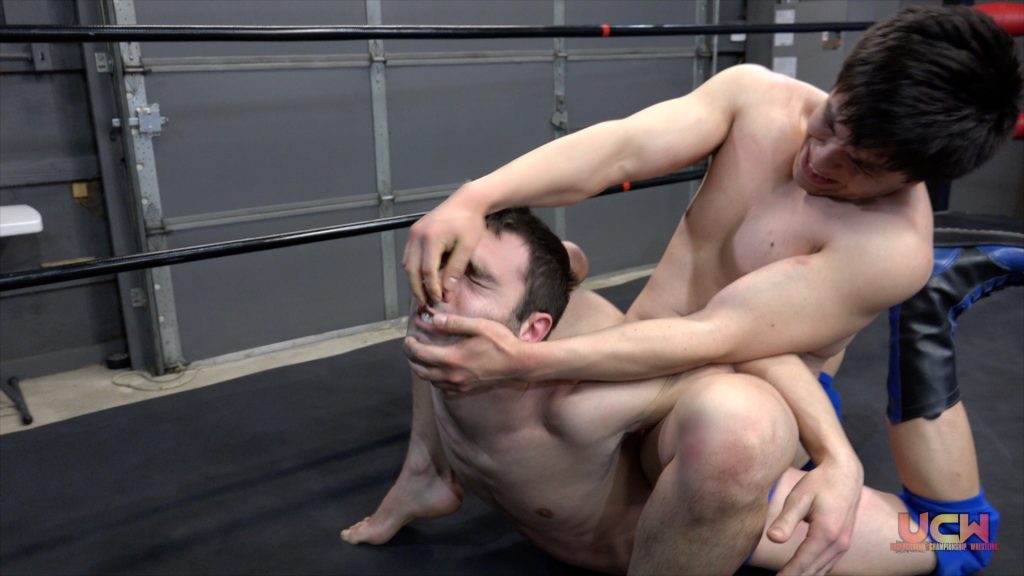 "They're here to brutalize and win enough respect to be considered contenders. For each other, however, there is no respect, just a drive to dominate and emasculate the other guy." – Ringside
Our Price: $17.99 (Product Code 838)